Deep Diving Operations (Air and Mixed Gas)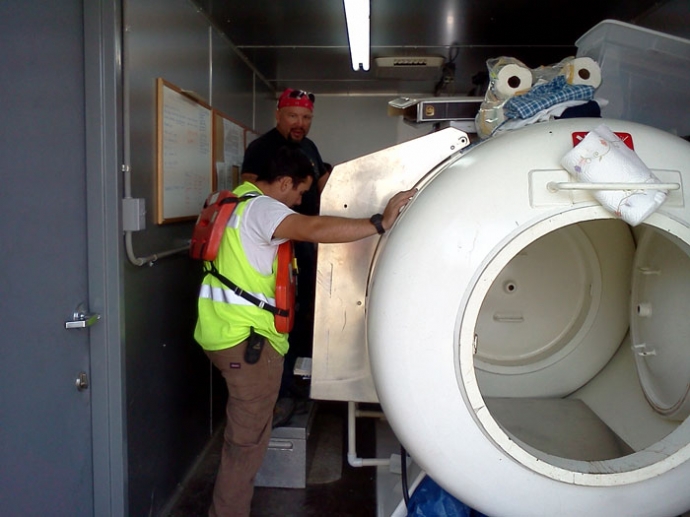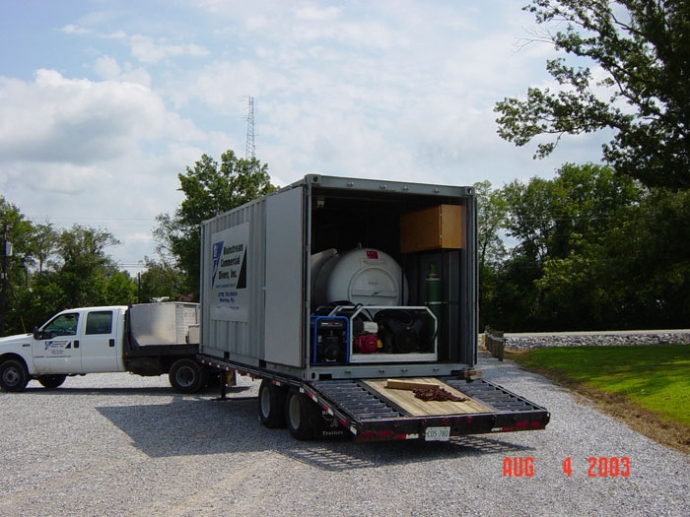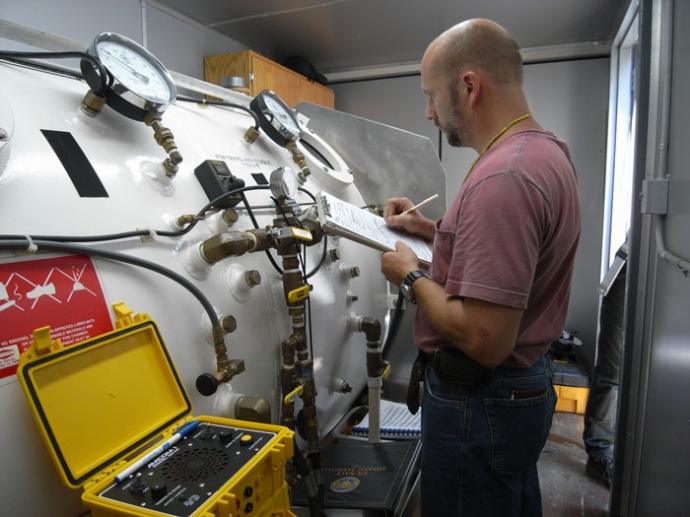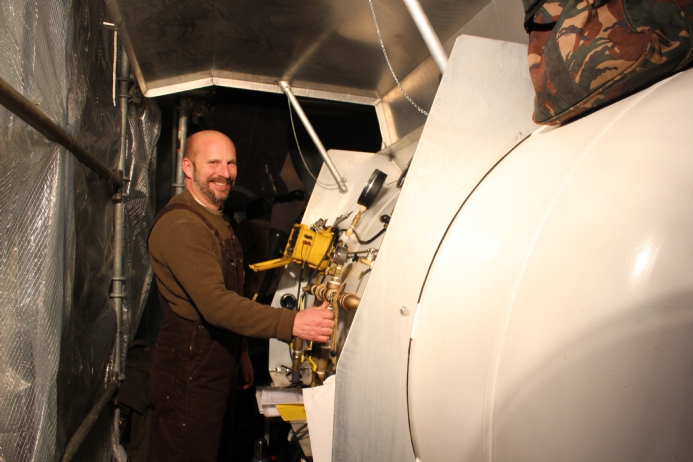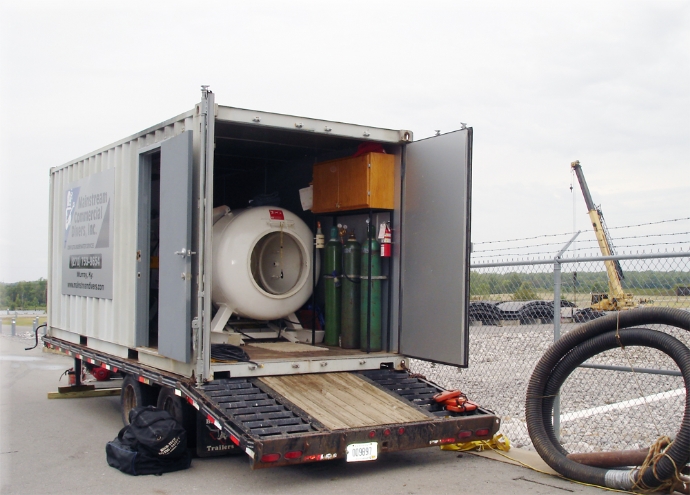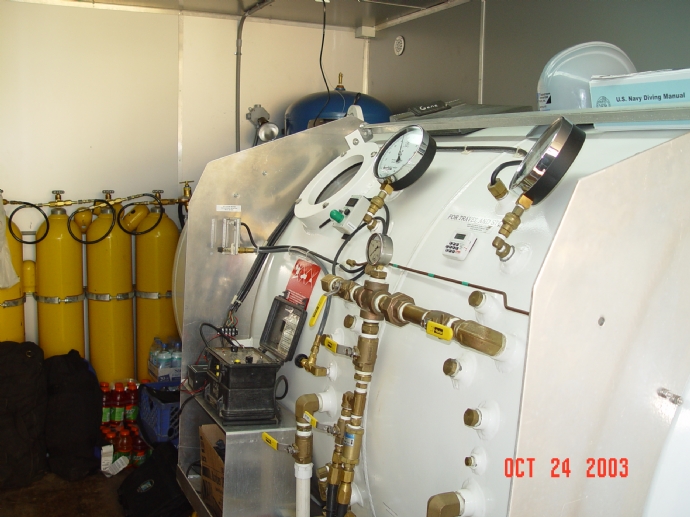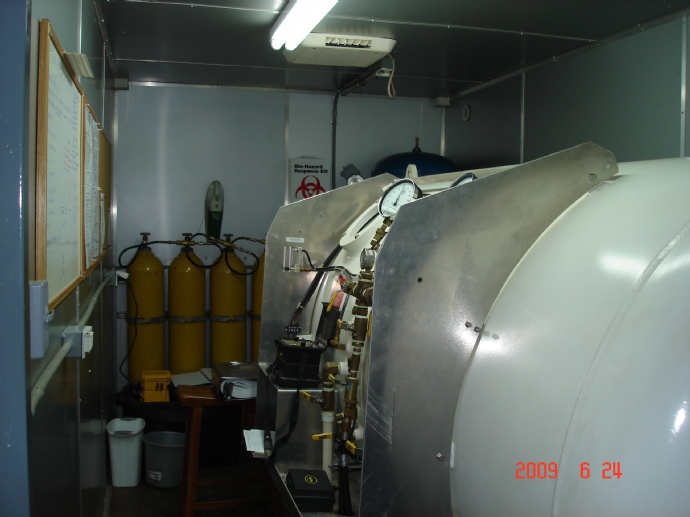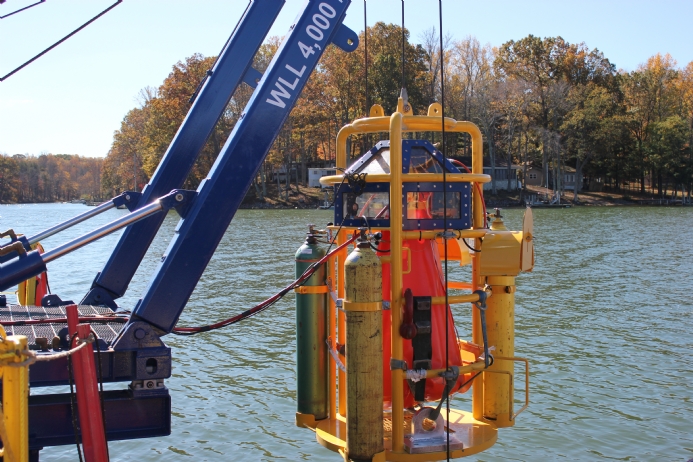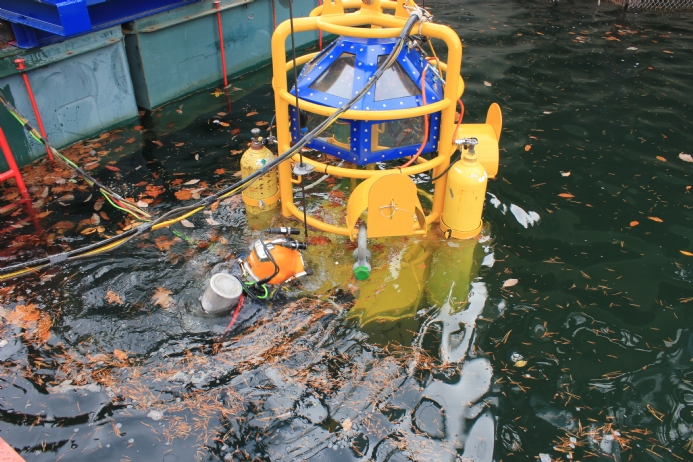 Mainstream Commercial Divers, Inc. (MCDI) is one of the few inland diving companies that have the experience and equipment in-house to conduct deep air and mixed gas diving operations. Our deep diving equipment packages include mobile containerized 54" double lock decompression chambers with all required certifications, a built-in breathing system for oxygen administration, and primary and secondary pressurization sources. The containerized units can be mounted on one of our fifth wheel gooseneck trailers or our semi trailers for a rapid mobilization from site to site.
In addition to our equipment for deep diving, we have highly experienced and qualified personnel with chamber operation certifications and oxygen administration certifications, as well as air and mixed gas diving supervisor certifications, air diver certifications, mixed gas diver certifications, and nitrox certifications.
The Association of Diving Contractors International (ADCI), OSHA, and The United States Army Corps of Engineers (USACE) require a decompression chamber on-site for any commercial diving operation in excess of 100 feet deep. However, with extensive work at even shallower depths, a decompression chamber can increase efficiency, production, and safety.
If you have any questions regarding our services, capabilities, or experience, please contact us.