Devin Bunnell, Midwest Dive Operations Manager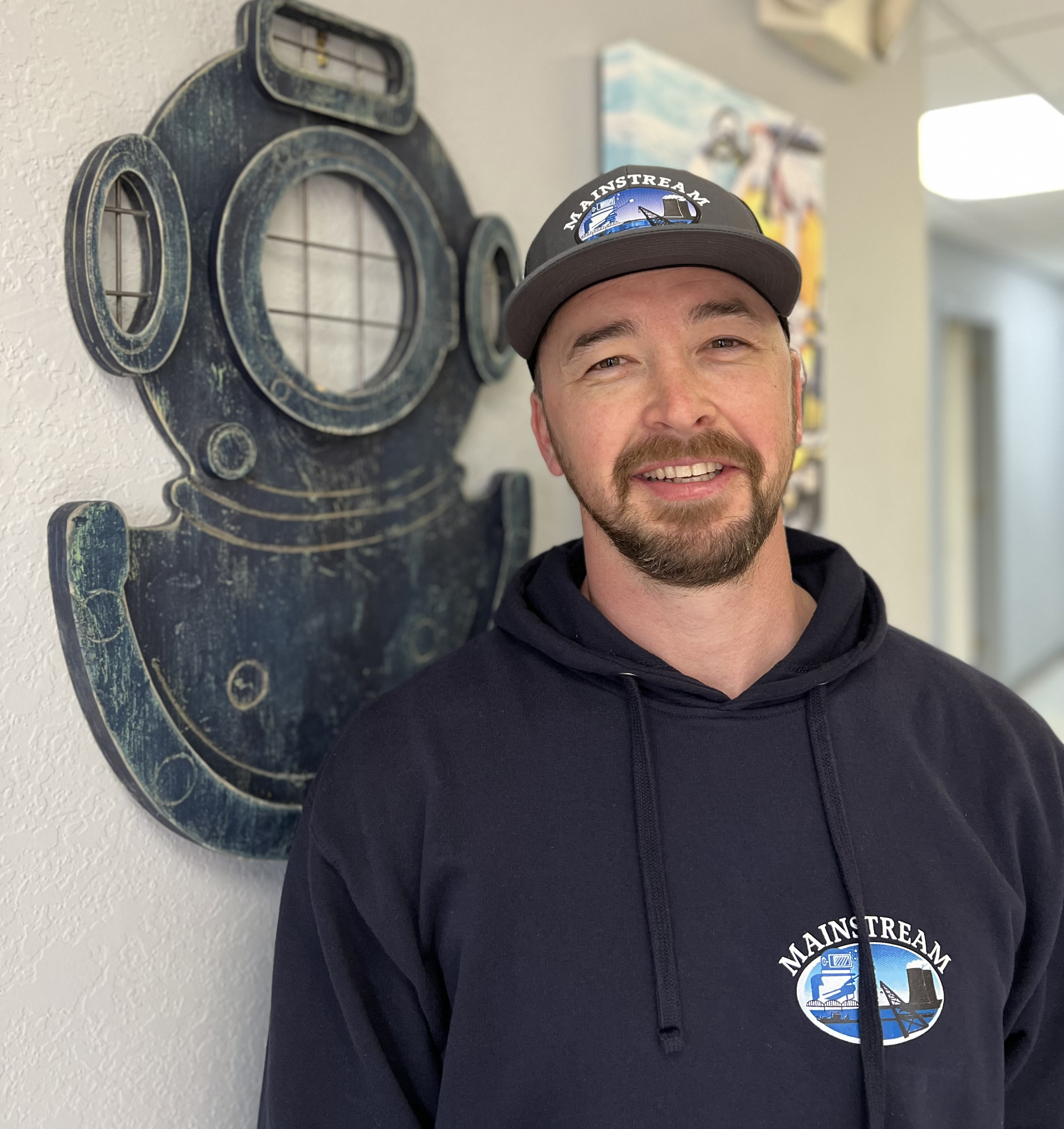 Mr. Bunnell was born and raised in Washington state, he graduated from the Divers Institute of Technology in 2009 after serving in the United States Marines Corps. Mr. Bunnell has been in the commercial diving industry for 13 years. Over the course of his career, Mr. Bunnell has developed a wide range of expertise in inland marine construction, salvages, hazmat diving and potable water diving, he has also been a part of some of the largest commercial diving projects both in and out of the United States.
In 2019 Mr. Bunnell and his family relocated to Kentucky where he was hired as a Dive Supervisor with Mainstream. Within 6 months of working for Mainstream, Mr. Bunnell transitioned from the role of Dive Supervisor to Dive Operations Manager where he now manages projects, dive personnel, scheduling, and safety compliance.
Tel: 270-753-9654