Underwater Inspection and Repair of 2 Scour Holes at a Hydroelectric Dam Facility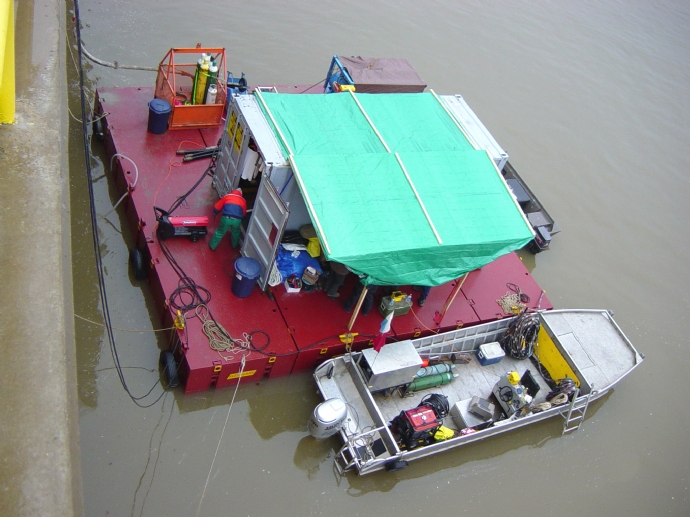 MCDI performed an underwater inspection and the repair of two scour holes for a hydroelectric dam facility in Arkansas. Following the inspection, MCDI worked to develop a remediation plan to repair the two voids found. The project consisted of three weeks of daily diving operations greater than 85 feet in depth with near freezing air temperatures and poor visibility in the Arkansas River.
The project required a total of 807 cubic yards of grout to be pumped underwater in order to fill two voids underneath the powerhouse. This deep water diving project required the use of MCDI's company-owned decompression chambers.
---