Vessel Support Services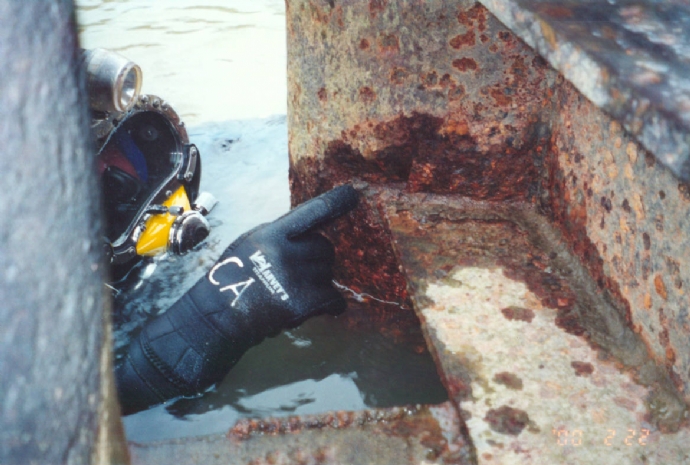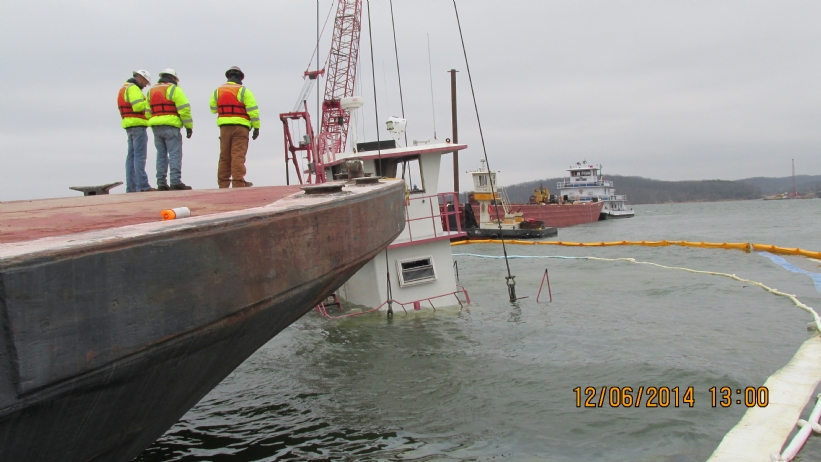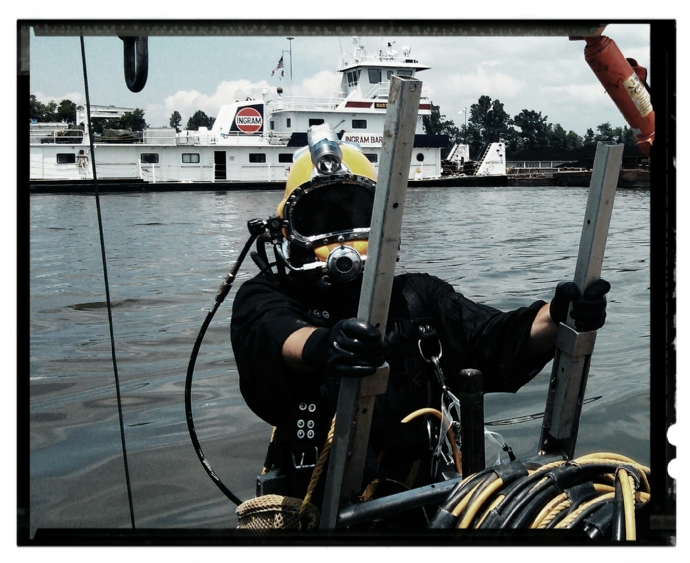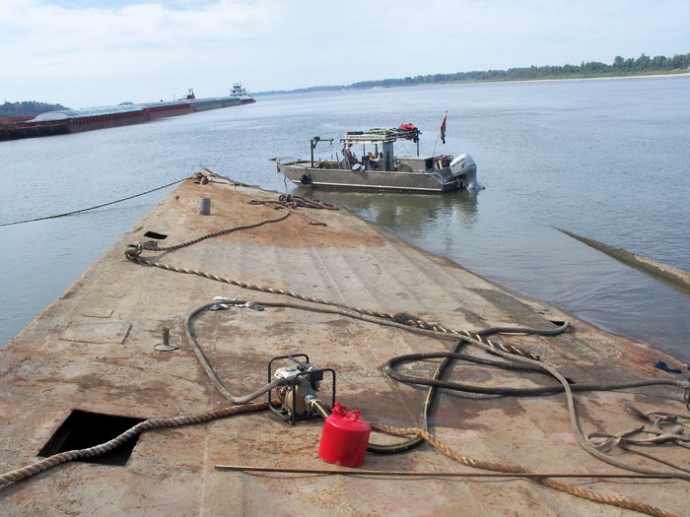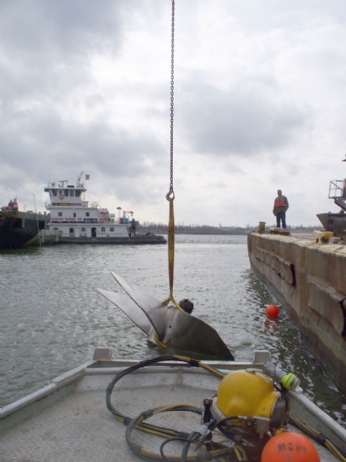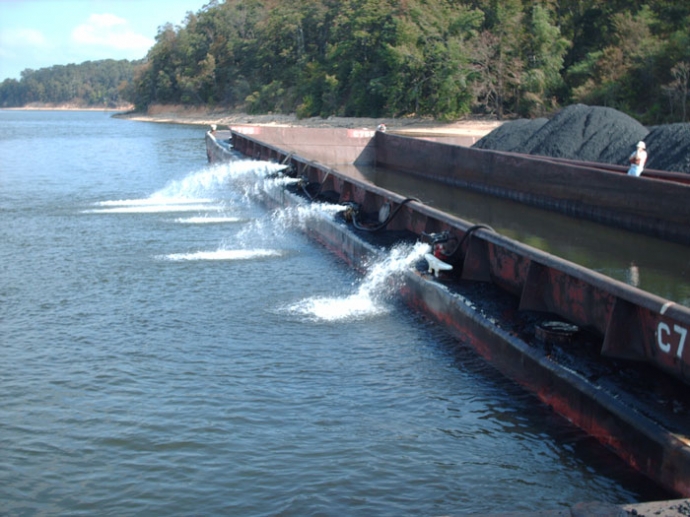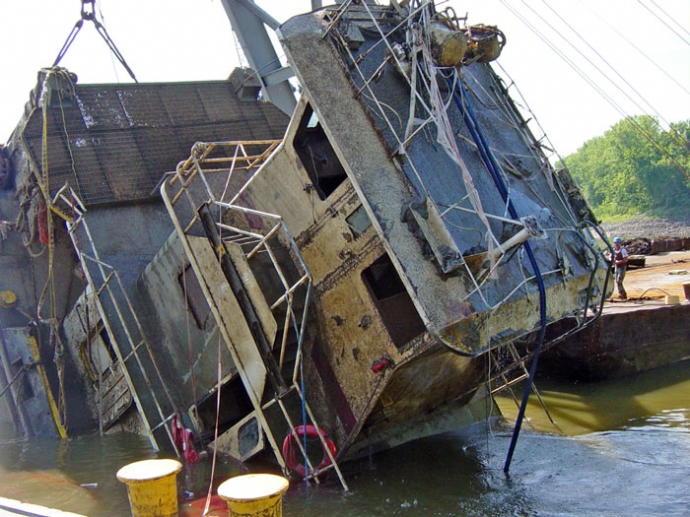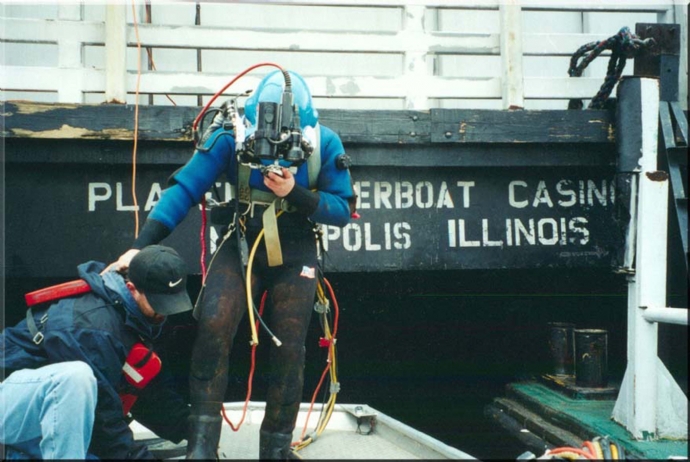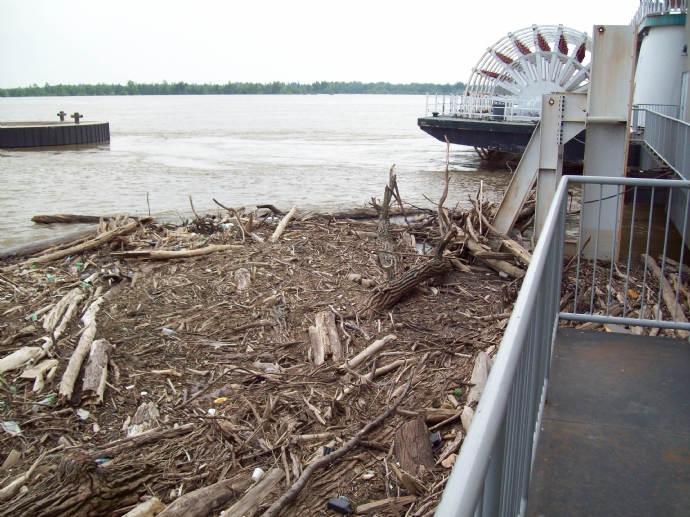 Since formation, Mainstream has been providing commercial diving services to the inland river shipping industry. In fact, many of our repeat customers are inland towboat/barge companies. We have worked for all of the major inland shippers on the Mississippi, Ohio, Cumberland, and Tennessee Rivers.
Mainstream provides a variety of services to the inland river shipping industry including:
24-hour emergency service
Underwater inspections, repair, and salvage
Wheel obstruction removal
Underwater cutting and welding
Kort nozzle repair
Emergency rudder repairs
Stuffing box plugging for seal change
Sea chest cleaning and repair
Keel cooler repairs
Diver-operated dredging under fixed facilities
A partial listing of our equipment used for servicing the marine industry includes:
Surface-supplied commercial dive stations with voice communications
Heavy built work vessels
Truckable lift barge
30-ton rough terrain crane
Truckable sectional barges
2", 3", 4", 6", and 8" pumps
lift bags with the capability to lift over 40 tons
Pre-made barge salvage hatches
Underwater ultrasonic thickness testing equipment
Equipment to perform soft patches
Hull cleaning equipment
Underwater cutting equipment
Side scan sonar
State-of-the-art underwater video systems with integrated communications, lighting, and topside console
---
Towboats & Vessels:
Mainstream has performed an extensive amount of inspection and maintenance work on large commercial vessels and barges including:
Hundreds of successfully completed wheel jobs
UWILD and Alternate Hull Exams
Extensive experience with barge and vessel salvage
Barge patching
Thousands of inspections of all underwater components of large commercial vessels including towboats, barges, passenger vessels, and casino boats
Non-destructive testing on all types of waterborne structures, including vessels
In addition to our salvage capabilities, Mainstream also has side scan and sector scan sonar survey equipment, integrated with differential GPS as well as towable underwater metal detectors to aid with accurately determining the exact location, including latitude and longitude, of the sunken vessels or lost equipment.
Casino Services:
Mainstream has years of experience performing diver-operated dredging operations under riverboat casinos and related facilities. Our dive crew members are experienced in the operation and maintenance of the large pumping equipment, which is necessary to perform dredging operations quickly and efficiently.
In addition to dredging, we have also performed various underwater repairs and inspections including UWILD and Alternate Hull Exams. Our dive crews are experienced in obtaining ultrasonic thickness readings and performing underwater visual, tactile, and video inspections of vessel hulls and appurtenances.
We realize that your customers do not want to be disturbed by our work. Therefore, our crews are trained and instructed to perform their work with minimal impact on daily operations.
We have performed a variety of projects at riverboat casino facilities including:
Annual maintenance diver-operated dredging
Soundings underneath barges and casino boats
UWILD inspections, Alternate Hull Exams, and ABS inspections
Fabrication and installation of welded repair boxes from inside the barges
Underwater welding for installation of new anodes
Sea chest cleaning and inspection
If you have any questions regarding our services, capabilities, or experience, please contact us.