OMND Southwest Pipeline Project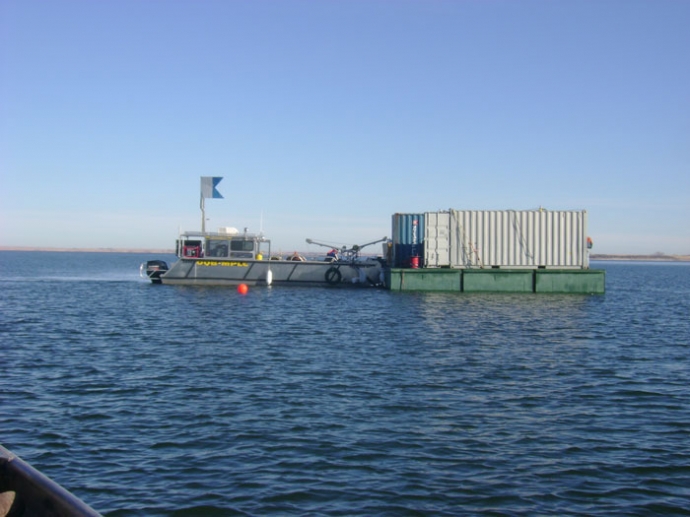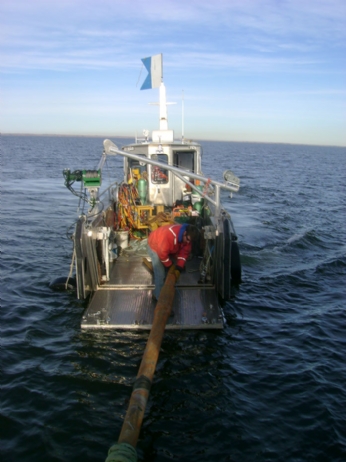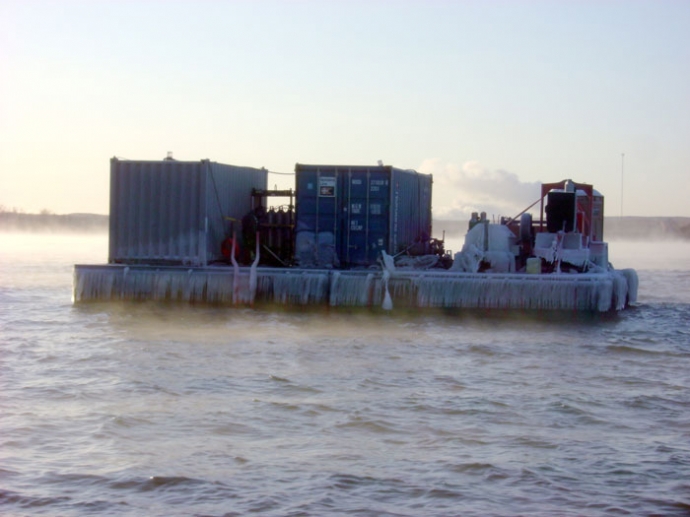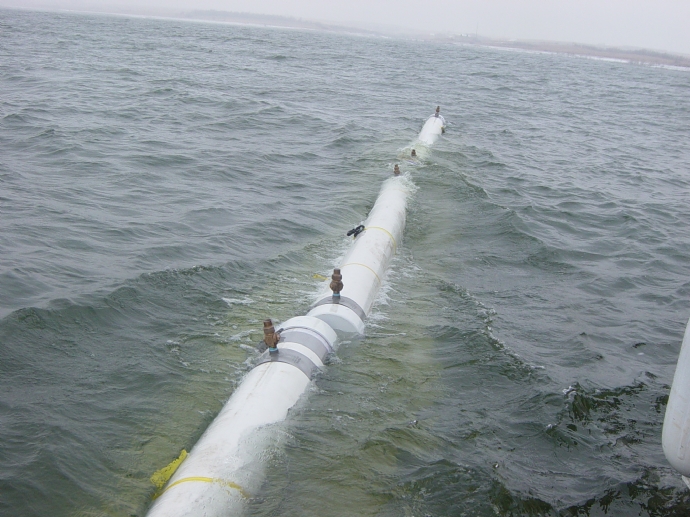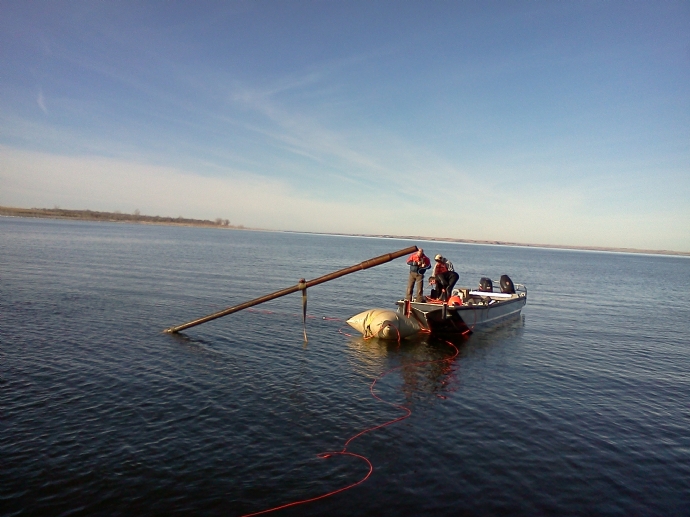 Mainstream was contracted out to provide underwater diving assistance for the installation of an 8" HDPE pipe for the OMND Southwest Pipeline Project.
With the utilization of qualified ADCI divers, MER Diving personnel installed anchors on the bottom with a strap between them to allow the pipe to enter the hole and then submerge one of the pipes and installed the swivel and pulling head attachment to the back reamer that had previously been installed. MER Diving personnel then installed 2" pipe supports for the 8" pipe. Once the pipe supports were in place, MER Diving personnel anchored the pipe to the supports and installed a stainless steel band over the diffuser.
---