Conveyor Salvage & Recovery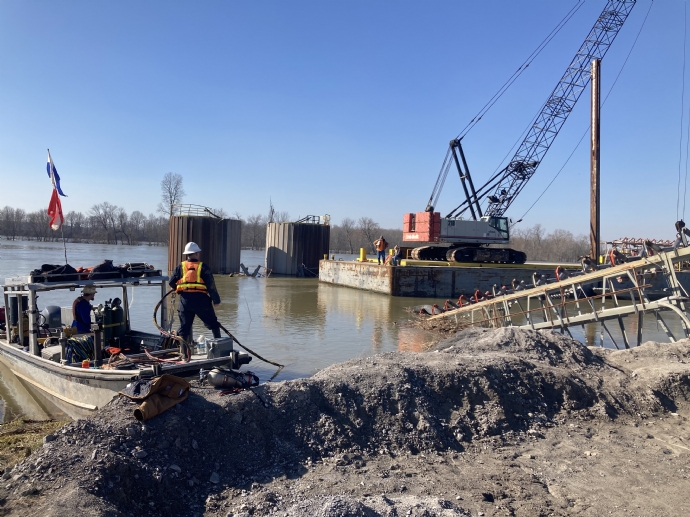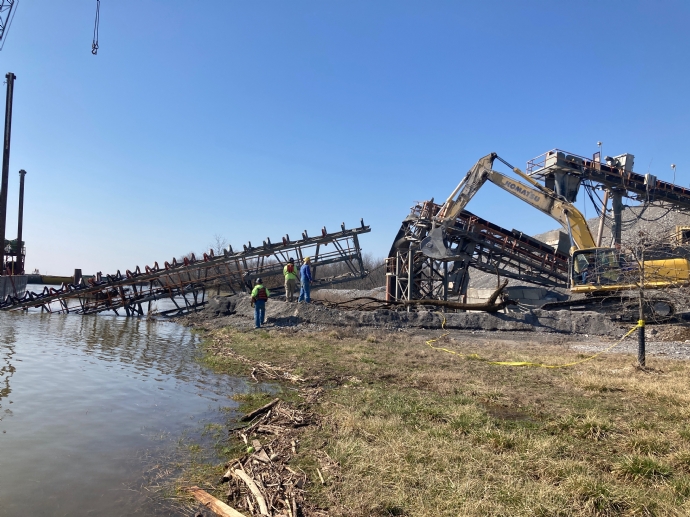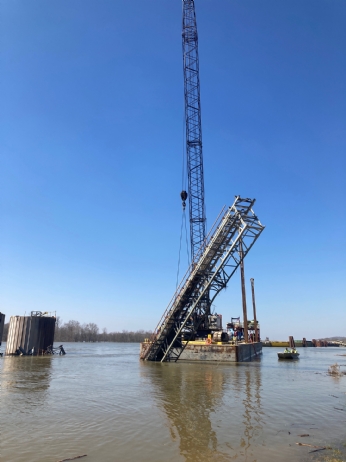 After the collapse of a conveyor at a quarry facility on the Cumberland River, Mainstream Commercial Divers was contacted to provide a 4-man dive team to assist with the salvage and recovery efforts.
In order to safely and effectively remove the conveyor, Mainstream dive personnel secured rigging straps to the collapsed structure to be removed via crane. Divers additionally performed underwater burning operations to remove portions of the conveyor.
---