Choke Canyon Dam Infrastructure Improvements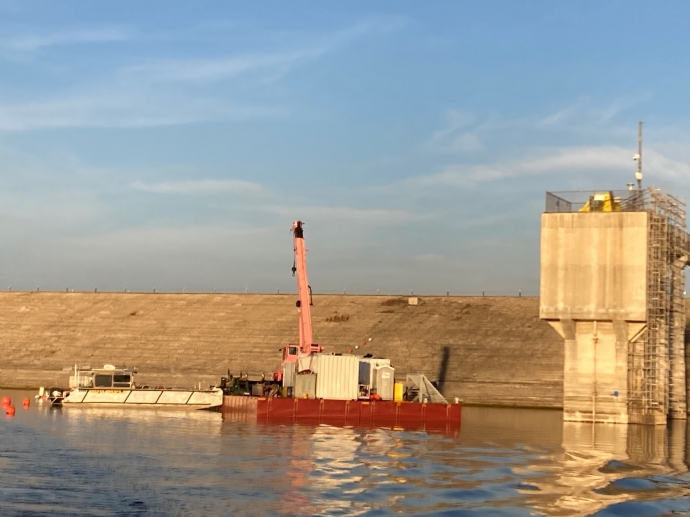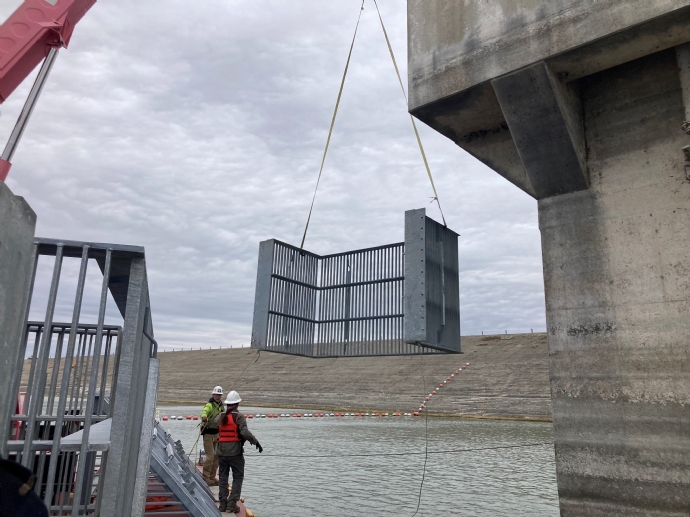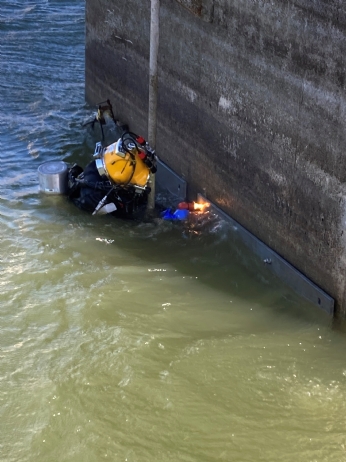 Mainstream was awarded the contract to provide professional commercial diving support and barge services for the replacement of four (4) existing trash racks at the Choke Canyon Dam near Three Rivers, TX.
Working on a floating platform, a six-man dive team utilized an underwater torch to burn the existing hardware on the trash racks. Once the old trash racks were removed, divers inspected the area around the intake structure to confirm all trash rack hardware was removed in preparation of the new trash rack to be lowered in for installation. All trash rack hardware was secured by drilling and epoxying the new hardware into the concrete structure.
Mainstream personnel successfully faced challenges presented including design modification, hanging the trash rack below cantilevered structures, and high winds. The work was completed on time, under budget, without incident, and with an efficient mobilization conducted at a site nearly 1,000 miles from the home office.
---