Barkley BAFF Maintenance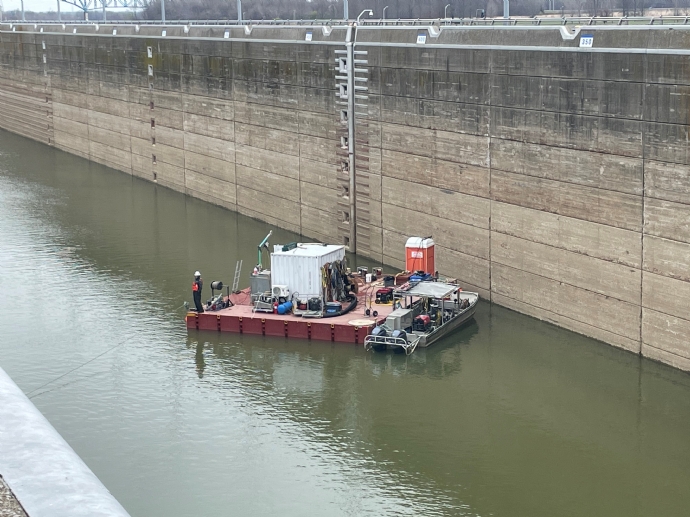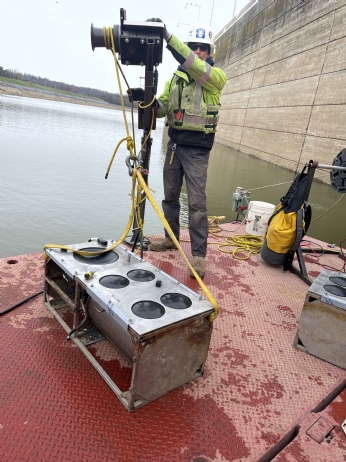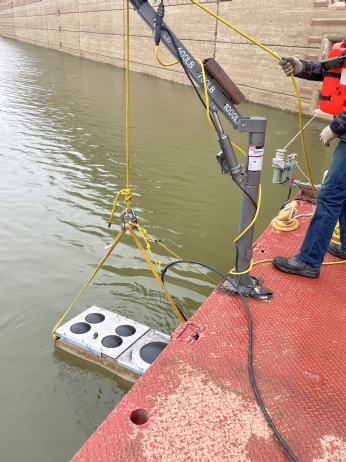 Native fish populations are under threat as invasive species such as bighead, silver, black, and grass carp pose a major threat to the ecosystems in which these native fish live.
Through several years of extensive research and development, trials were confirmed that Fish Guidance Systems' Bio-Acoustic Fish Fence (BAFF) was the most effective barrier for invasive carp deterrence. Due to the effectiveness of the BAFF located at Barkley Lock located in Kentucky, a key battleground area, fighting against the invasive carp from migrating towards the Great Lakes, Kentucky Senator, Mitch McConnell and Congressman, James Comer, inaugurated the system in 2019 as a three-year evaluation to deter the invasive species.
Mainstream was awarded the contract to provide marine and diving support for the removal and reinstallation of thirty (30) sound devices as part of the 2023 BAFF maintenance at Barkley Lock. Prior to the removal, dive personnel dredged sediment and debris from the structure to allow access to the swing hatches. Once the debris was cleared, divers pulled the boxes from the structure and hoisted onto the floating work platform until all thirty (30) boxes were brought on deck. The boxes were then transported to the shore for repair and maintenance.
While the box units were being rebuilt, divers continued dredging to remove sediment inside the structures. Once dredging was complete and the boxes were rebuilt, divers reinstalled and secured the boxes.
The crew also assist with the replacement of a telemetry sensor and approximately 1500' of underwater cable around the lock wall.
---